So, as I started to plan my wedding out, I've really loved the idea of paper flowers.  I love that they aren't silk flowers (which can be, for some, gorgeous) trying to be real and they are definitely not as expensive as the real thing.  I love that you can write messages on the flowers (or have others write them for you to take down the aisle with you).
Needless to say, I've been in love with them forever.  So- for awhile, I trolled Pinterest until I finally found a great tutorial from Jones Design Company where the trick to making them look more dynamic was given. Instead of cutting in a straight circle (a slight oxymoron, I'll admit)- you need to cut in waves as you cute the spiral.
I think my turned out be-a-utiful!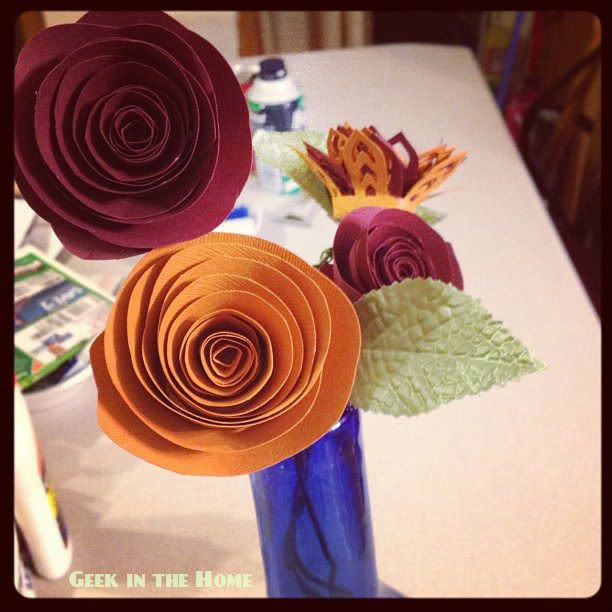 As it turns out, I love my paper flowers, but am now in the position that they might not go with the more formal style dress I'm leaning towards. Which means I'm now going to be on the look out for options to make clothe rosettes and other options to see if I can dress them up a bit.